True Healing Means Renewed Life
Don't Wait…Get Set Free Now
You don't feel your way into doing better.
You do your way into feeling better.
~ Ruthie Andrews
Kyrie Coaching Solutions
No matter which modality you choose, our proven healing techniques offer hope and restoration.
Testimonials
Ruthie has seen breakthrough after breakthrough over her years of counseling and coaching.
Ruthie is a gifted trauma counselor with much compassion, insight, wisdom and integrity. She has helped me process traumas from childhood through adulthood, while also dealing with chronic health conditions. Ruthie is a powerful prayer warrior with sound biblical principles for a well-rounded approach that encourages me as healing begins to manifest to wholeness.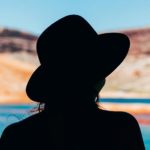 Ruthie's teachings are miles ahead of everything that is out there.  Her work in deliverance and inner healing as well as a great wealth of knowledge of how energy actually works, enemy access points, spiritual and physical health, freedom from bondage from  a vast hierarchy of evil ruling entities, are a must know for a child of God in these Dark times. Clear and concise, Ruthie has the talent and ability to not only discern the problem, pray through any overlaying issues, but is also able to explain what she is doing and how to use the tools for yourself.  Ruthie and her training modules will amaze both the beginner and the seasoned veteran in spiritual warfare and healing. She provides the tools necessary to catapult victims of abuse, spiritual oppression, bondage and pain, into the front lines of battle and win.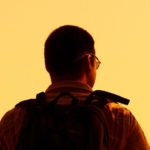 I have been able to learn new and challenging content in such a short time and with the capacity to actually step into these things and utilize the new data that I have received.  I am truly a living testimony of the acceleration Father is releasing to His people at this time!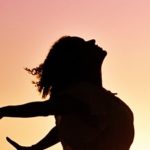 Welcome to Kyrie Coaching
After well over a decade in the social service/ non-profit arena, Ruthie transitioned into private practice and joined a small group in 2012. After a year and a half, Ruthie dove into opening her own private practice. She was finally pursuing a Christian context and grounding to her work with clients. Ruthie was able to merge her vast background in clinical mental health work with solid theological principals and bring a fullness and fresh grace to her work.
Yet, there was still more to come. During the summer of 2015, Ruthie moved through an awakening experience and became deeply aware of Satanic Ritual Abuse (SRA) and Dissociative Identity Disorder (DID), as well as the dark underpinnings in how these realities manifest. Ruthie knew that she had found her exact destiny and assignment. She also understood why she had been operating in various aspects of mental health work for so very long, adding so many tools to her toolbox along the way. Ruthie was now able to bring her skill sets as a clinician to the table in a robust way and plug her psychological training into working with SRA/DID clients.
Further, she graduated into inner healing work with a prepared clinical housing and framing. Ruthie bravely joined forces with Bride Ministries and Daniel Duval in spring 2016, as well as revitalized and transitioned her private practice into Kyrie Counseling (now Kyrie Coaching). Ruthie stepped into coaching work with a new and fresh boldness and has never stopped! Kyrie Coaching has courageously grown since this time and Ruthie continues to walk with her clients into greater dimensions of healing, revelation and rejuvenation.
Ruthie Andrews has a masters degree from Denver Seminary in Counseling Licensure, and a bachelor's degree in Psychology from the University of Wyoming.
She is a Licensed Professional Counselor in Missouri and Wyoming. Ruthie has provided clinical counseling services in the mental health and substance abuse fields for over 20 years. She is a former director of a residential inpatient treatment center, as well as former clinical director of several substance abuse outpatient treatment settings. Ruthie is an educator and trainer on the neurology of change, the neurochemistry of addiction and trauma, and the spiritual dynamics behind these processes.
Ruthie's practice, Kyrie Coaching, formerly Kyrie Counseling, is dedicated to treating individuals with various complex trauma needs with tremendous results. Ruthie's bold and innovative approach pushes past traditional counseling into a new coaching paradigm that moves a person more quickly into healing and deeper freedom. Ruthie dynamically addresses all aspects of the body, soul and spirit and encounters spiritual warfare and healing prayer for deep restoration. Ruthie is as recurring guest on Discovering the Truth with Dan Duval and Kingdom Talks with Gil Hodges.
Get Personal Coaching with Ruthie
See Ruthie's Guest Appearances
Ruthie is a featured guest on Kingdom Talks with Gil Hodges, Discovering Truth with Dan Duval, and Spirit-Centered Business with Bralynn Newby
Support Our Work
Many of Ruthie's private clients are survivors of satanic ritual abuse (SRA), and have dissociative identity disorder (DID).  In extreme cases this is so debilitating they cannot work.  They are often passed from one public counseling/recovery professional to the next with no real hope for restoration because Yeshua is not the focus of their healing.
In order for Ruthie to provide as many pro-bono coaching sessions as possible, she has set up a scholarship fund for course and program participation, and/or private coaching, as the client desires.
Your support is incredibly important and appreciated!  Praying rich blessings back to you as you sow your seed into this very fertile and fruitful ground.  Lives are being transformed by your generosity!